Your business isn't off the shelf and your marketing can't be either.
Every business is different, behind every set of doors are different goals, different missions, and a whole bunch of interesting personalities coming together to make your business unique.
Meet The Team
We're results-oriented, audience-focused, award-winning marketers blending superb creative talent with proven strategy and technical expertise. Our work revolves around creating dynamic, compelling digital experiences specifically tailored to targeted consumers… your customers. We're obsessed with pleasing customers. Ours and yours.
Adam comes to the party with a demonstrated history of executive-level strategic leadership and demand generation. He'll help enhance and optimize your customer relationships and interactions.
The queen of UI/UX, Micky, is our award-winning creative director and will blend visual storytelling and interactive engagement into a stunning digital presence.
Right concept + right client * design = Boomsauce Baby.
Crazy passionate about ideas.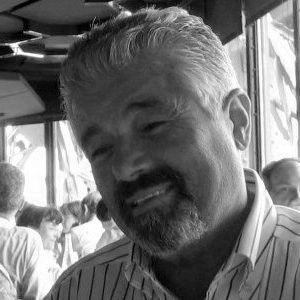 Marian, our master of IT, fine-tunes the inner workings of your solution. From the technical makeup to the configuration of all of the integrated components and ensures it's stable, safe, and easily maintainable.
Marek, our content lead, weaves together words to tell your story within compelling copy that engages, speaks, and delivers value to your target audience.
Matt is our technical head honcho for custom development, web apps, and e-commerce projects. He helps architects one of a kind solutions to meet your needs and your specs.
"Working with Adam and the team at MassMonopoly was truly a pleasure. Their commitment to understanding our business and vision was directly reflected in the product delivered. They are more than a marketing firm, we have come to view them as true partners in our business. I can say with certainty that M2 continues to exceed our expectations and has brought tremendous value to our business."

Anthony Koski

AirBoss Defense Group
If you're looking for an /Agency of yes-(wo)men you've come to the wrong place. Business is tough and growth won't come easy – it takes grit – and we're here for the ride with you. We care about what you care about. It's that simple: You succeed, we succeed.
Your business is different. Within your walls operates a unique mission, personalized, specific goals, and a whole bunch of interesting personalities coming together in order to shape your business. We take all of this into account when providing long-term, forward-looking growth consulting and tactical digital marketing services as an integrated part of your team.
Bolt us on. Born from necessity, we offer a strategic partnership for ongoing marketing needs. You know what you need, but you also know you need more than you can accomplish alone. We bolt on to (or as) your marketing department dedicating time on a monthly basis to execute and advise — predictably, efficiently, and affordably.
Website upgrades/updates
UI/UX improvements
Content writing
SEO Optimizations
Technical SEO
Image editing
Image sourcing
Performance monitoring & reporting
MUCH MORE
We develop scalable, sustainable growth strategies for brands all over the world. Digital strategies and digital tactics are very different animals and we need to get clear on one before we can figure out the other. See, your digital strategy needs to account for external and internal factors affecting your brand's ability to meet its goals. Once armed with this information – and it's crystal clear – we'll define and execute the most appropriate tactics and move those goals towards reality.
Positioning
Purpose, mission, vision
Market and brand equity insights
Naming
Brand portfolio and architecture
Employer branding
Messaging and claims
Before writing a single line of code, we get to know your business, your goals, your customer, and the problems we want to solve. We analyze your customer and use their traits and behavior as the foundation for all copy, design, and development. Our approach to e-commerce is centered around the humans purchasing through the platform as well as the ones tasked with maintaining it.
Interaction and experience design (UI/UX)
Site architecture
ADA Compliance
Dynamic design guidelines
Social spaces
Your brand is more than a logo. It's your opportunity to communicate your value and tell your story. We develop a unique identity, with branding and messaging that appeals to your specific audience. Whether you're a new brand or revitalising a legacy, we'll bring it to life, together.
Brand guidelines
Brand development (logo, colors, fonts)
Brand voice (creation & guidance)
An underperforming website does not always require a rebuild. We can help right what's wrong and drive UI/UX optimizations at all touchpoints, from landing pages to blog content to your homepage. Through research and aligning the right best practices with the specific needs of your audience, we can help refine poorly performing pages and get you back to growing.
User-centric design
a/b testing
ADA compliance
Actionable content
Capturing and keeping attention is harder than ever. As is maintaining relevance. Conveniently, through a mixture of behavioral data, SEO, and badass creative we ensure your content consistently connects with the audiences you need to cozy up with and solidifies your topical authority with the great Googley Moogley.
Keyword development
SEO optimization
Content creation
Offer creation
CTA design/development/testing
Landing page design/development